Hilo Office
Michelle Montgomery
Research Manager
Originally from California, she has lived on the Big Island since 2002 where she began her career in Entomology. She has a degree from UH Hilo in Agriculture Crop Protection and has worked for various federal research facilities within Hawaiʻi Volcanoes National Park and Hilo over the past 10 years. Her professional interests include invasive species and insect pest control, conservation, education, and public communication.
Email me: michelle.montgomery@littlefireants.com
Casper Vanderwoulde
Project Advisor
Born in Holland, Cas grew up in Australia where he attended several universities including: Charles Sturt University, the University of New England and Curtin University. He has worked extensively throughout the Pacific region, New Zealand and Australia. His professional interests include the biology and control of invasive ant species, Ecological restoration, island ecology, and contemporary anthropology. In his spare time he restores vintage motorcycles.
Email me: cas@littlefireants.com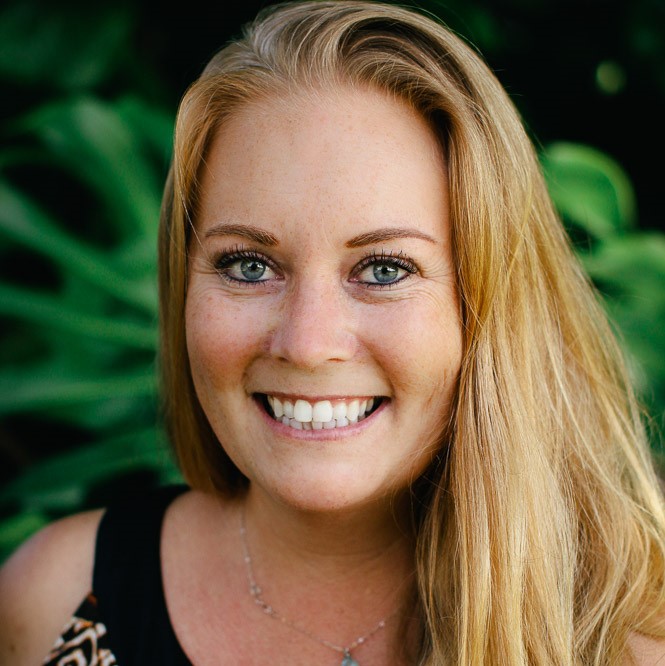 Heather Forester
Extension Specialist
Originally from California, she moved to Hawaiʻi in 2002 to begin her college education at the University of Hawaiʻi at Hilo; later graduating with honors with a degree in Marine Science and a Certificate in Planning. Before joining the Hawaiʻi Ant Lab, she worked as an Environmental Planner performing a variety of development, transportation, and public involvement projects. To protect the delicate environment here in Hawaiʻi, she acknowledges the importance of community awareness, cultural sensitivity, and public participation in conservation efforts.
Email me: heather.forester@littlefireants.com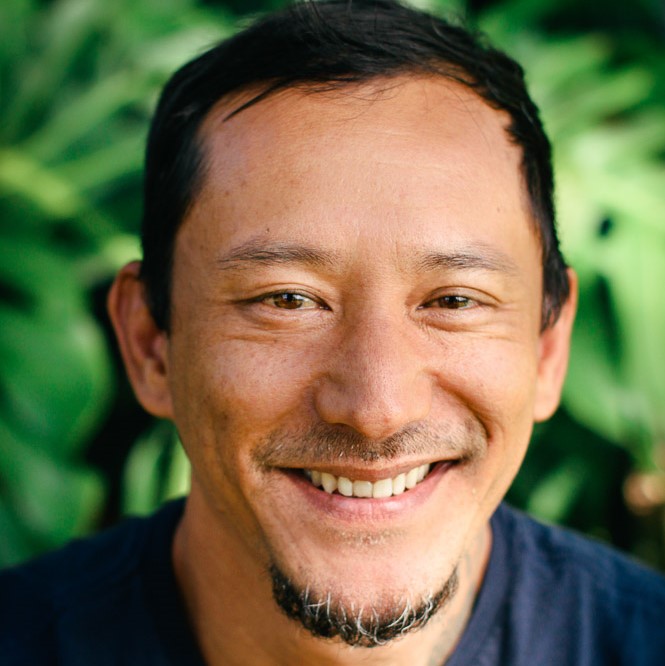 Ersel Hensley
Operations Manager
Ersel was born and raised here in Hawaiʻi, and has a degree from UH Hilo in Tropical Agriculture and a certificate in plant tissue culture. Before joining the Hawaiʻi Ant Lab, he was a navy veteran and has also worked in the construction industry. His main interests lie in Hawaiian entomology, biology, and sustainability of agricultural and natural landscapes.
Email me: ersel.hensley@littlefireants.com
Alison Wagner
Research Specialist
Alison was born and raised in Miami, Florida and has two degrees from California State University, Sacramento. Prior to working at HAL, she was with the US Forest Service in Hilo and is also currently a member of the US Air Force Reserves. Her interests include comic books, roller derby, and traveling.
Email me: alison.wagner@littlefireants.com
Melody Euaparadorn
Extension Agent
Melody is from New York City and graduated with an Entomology Degree from University of Delaware. Since 2003, she has worked on various research conservation projects on Hawaiʻi Island and Oʻahu.
Email me: melody@littlefireants.com
Mia Bellwood
Research Assistant
Mia was born and raised in California before moving to Hawaiʻi. They have a degree in Biology with a minor in Mandarin Chinese from Northern Arizona University. Previously volunteering with the USDA, they are interested in integrated pest management using biological control to manage the spread of invasive species in the islands. Their interests include studying language, theology, and animal behavior, and playing stringed instruments in their spare time.
Email me: mia.bellwood@littlefireants.com
Donny Marez
Research Assistant
Donny was born in Grants, New Mexico and raised all across the mainland US. He moved to Hawai'i from New Orleans in 2018. Prior to working for the Hawai'i Ant Lab, he worked in pest control specifically with termite treatment. His main interests include orchids, gardening, working with his bee hives and anything outdoors.
Email me: donny.marez@littlefireants.com
Kona Office
Kiyoshi Adachi
Extension Agent
Raised in Akaka Falls on the Hamakua coast of Hawaiʻi island, Kiyoshi graduated from Laupahoehoe High school. He has a background in chemical applications and enjoys spending time with family, hunting, and surfing.
Email me: kiyoshi.adachi@littlefireants.com
O'ahu Office
Chris Frohlich
Research Technician
Chris was born and raised in Colorado where he earned a degree in Environmental Studies with a minor in Spanish and Biology from CU Boulder. He began his conservation career in the forests of Colorado and throughout Central America. Since moving to Oʻahu in 2012, Chris' professional interests have focused on invasive species management and youth and public outreach. In his free time he loves growing plants, cooking, surfing, archery, and generally being outside as much as possible.
Email me: chris.frohlich@littlefireants.com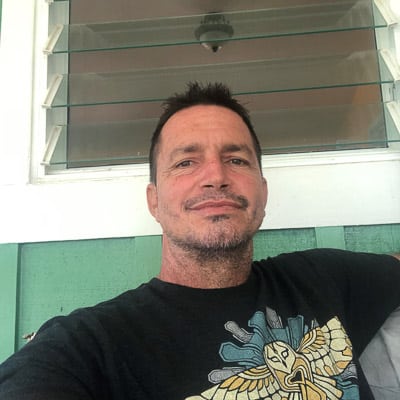 Mikey Bunyan
Research Assistant
Mikey has been quietly finding and destroying new LFA infestations on Oʻahu since 2014. Born and raised in Hawaiʻi, he lives in Waimanalo on the Island of Oʻahu. When not hunting Little Fire Ants, Mikey enjoys hanging out with family and friends, gardening, cooking, hiking, skateboarding, and playing in ocean.
Email me: eric.bunyan@littlefireants.com