Treating for
Little Fire Ants
The array of pesticides on the shelf at your local garden exchange or hardware store can be mystifying. There are dozens of different proprietary products available, and it can be very difficult to know which is the right one for your situation. Some are liquids, some are granules; they can be in small bottles or huge bags, in ready to use spray bottles or concentrates… So, which one do you buy?
To help you choose the right product,
choose a guide below:
A comprehensive guide of how to use baits, barriers, and contact sprays to reduce LFA in and around your home.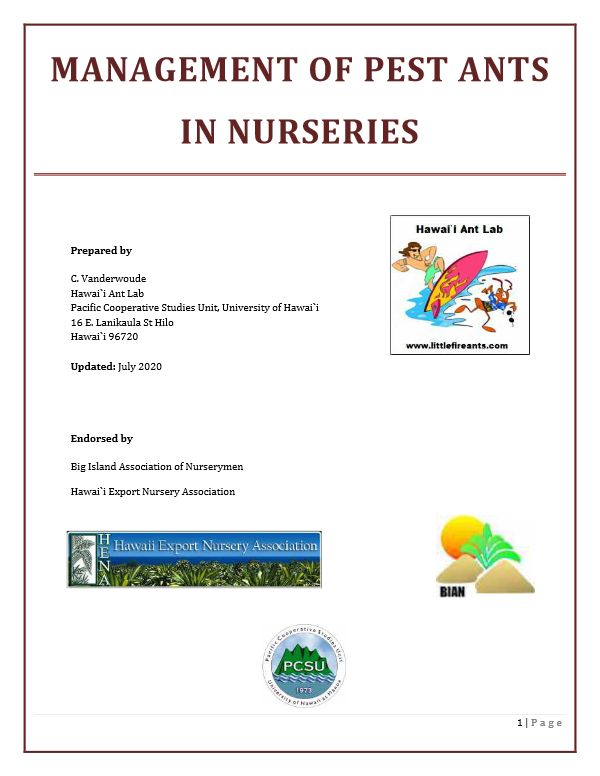 This manual is a guide to current best-practice nursery management options that minimize the impacts of LFA and other pest ants to export operations.
This guide details how to mix and apply Hawaiʻi Ant Lab gel baits.